By Kerissa Ward // @kerissaward
Wednesday, July 19: 5-1 Win
Aloha! I'm Kerissa and I'll be your New York Red Bulls Key Contributor for the San Jose Earthquakes match. It's like I'm a super-sub with no athletic ability whatsoever. Thankfully, you don't need athletic ability to enjoy sports, so let's have a good time talking about the match!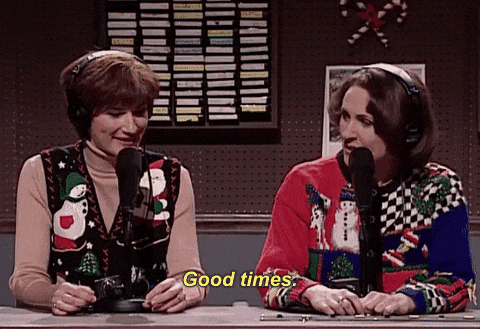 I want to start by telling you something I figured out Wednesday night. If I tell you, you have to promise not to tell anybody else? Great!
Here's what I figured out: this season's team motto is "Just Keep Swimming".
No, really it is! Go back. Watch this season's matches. You'll see it. You'll see high possession, higher rates of shots taken, and missed crosses for days. It's a relentless barrage running and kicking until something works. The Red Bulls keep "swimming" until they score.
Now, perhaps this is the motto for every gegenpressing team. When you're moving fast, crosses are going to be missed; play is going to look a little sloppy. I've seen the Red Bulls pull off a precision high press, though, so it's hard for me to believe this goes with the territory. The rigor of play was nearly as low as it's been at other times this season. Yes, they won (and, at 5-1, boy, did they ever), but it just seemed like a lot of swimming.

Now, maybe I'm being a little too hard on the team. The Metro area did have a high temperature in the 90s on Wednesday, while the game temperature hovered in the 80s.
They didn't even get a water break. Everyone in the arena was sluggish!
So, considering this, the match stats are impressive. RBNY definitely performed well against San Jose. They had an average possession of 57% against the Quakes' 43%, they took more shots (19 v 12), and had more on target (11 v 3). Plus, despite my concern about missed crosses, RBNY had an 84% passing accuracy.
The match even became a redemption moment for a few players. Alex Muyl came on in the 44th minute as a substitute for Connor Lade, who went out with a potential re-injury to his left knee. And Muyl did okay. He matched Lade in touches, while having a better passing accuracy. I wouldn't recommend he stay in a place that was essentially the back line, but his time there should be helpful for challenges during the rest of the season.
Sean Davis is the next player on the list who had a darn good performance. Every time he touched the ball, San Jose's midfield would surround him like pigeons in the park looking for birdseed. It was an obvious attempt to suppress a player who's been getting stronger. If only it had worked. Davis was unmarked in the box when Lade and Sacha Kljestan passed him the ball for a sneaky goal.
It was Kljestan, though, who the crowd embraced as a conquering hero. And, truly, it was a flashback to the number 10 of 2016. He had a whopping 92 touches, created five chances, assisted on two goals, and scored a goal himself. He was a walking fire emoji.
The hardest player to miss, however, was Daniel Royer. How can I describe his style of play? It felt like he was trying to impress someone. It reminded me of watching kids playing junior basketball and hogging the ball because they wanted to impress a family member in the stands. And bless Royer's heart, he put 110% into the whole match. He was second behind Kljestan for touches and took the most shots. His tenacity paid off, too; he scored the final two goals.
Now comes the hard part because, faithful reader, I have something shameful to admit. All I ask is that you let me keep the sack dress on during my walk of atonement. You see, I was not at the match as a fan, I was there as a professional; and professionals don't cheer. But, faithful reader, when that Felipe goal went into the net, I may have pumped my arm a little bit.
Could you blame me? It was an important night for Davis, Kljestan, and Felipe. They each scored their first goals of the seasons. Plus —PLUS! — Kljestan assisted with the Davis/Felipe goals, while needing no assist for his. And there was something about that Kljestan goal that opened a flood gate because Felipe made his two minutes after him with Royer's coming in the 90th and 91st minutes.
In a twenty-minute span the Red Bulls narrowed their goal differential to –1 and doubled San Jose's to –8. It was like me being in the press box was some sort of good luck charm [wink, wink].
Maybe — probably — you're wondering why, if the stats are good and a bunch of goals were scored, I'm still not convinced the team is turning things around. Here's why: because "just keep swimming" is a term coined by an optimistic fish to help a pessimistic fish; it's not a long-term plan.
Let's start with this season's poorly-timed crosses. Despite the high passing accuracy, the team's ability to connect in the box is still inconsistent. In a majority of the matches this season, crosses are lobbed without looking as their targets are struggling to get into position. A fast rate of play will bring misses, but when this happens RBNY falls into the same counter-press trap they've always been weak against. All San Jose had to do was delay Bradley Wright-Phillips and – badda-boom – they have a goal kick to their attacking half and get into a dangerous position.
And let's not forget the backline. In the post-match presser, Jesse Marsch said there was always a three-man backline, but no one would blame you for thinking differently. At times, they looked like a five-man defense with Connor Lade and homegrown promised child Tyler Adams as wide wing backs. Aaron Long, Damien Perrinelle, and Sal Zizzo, as center backs, were a mixed bag. Zizzo did the incredible by having the most touches of the three, the best passing accuracy, and not conceding any fouls. Whereas Perrinelle, the weakest of the three, had trouble marking players and received a lot of Luis Robles' angry shouts.
As luck would have it, Panama was defeated by Costa Rica the same night. Cross your fingers Michael Murillo will be up for playing on Saturday in Minnesota. He'll get a start and RBNY will have a stronger back four. Unfortunately, they'll have to wait a little bit longer for Kemar Lawrence, who'll be playing Mexico on Sunday in the semi-finals of the Gold Cup.
There are some who are starting to get on the hunky-dory bandwagon. I'm not ready to ride that, yet. RBNY just hasn't been consistent for enough time. When I watch RBNY play something seems off. It may be morale, in which case a game like the one against San Jose is a lift. We'll just have to keep watching to see if they can bring more consistence to their persistence.
Thank you, @WhiteZinWench and @MLSFemale, for giving me the opportunity to be Rory Gilmore! This is so much fun! pic.twitter.com/HfLeLYQNVy

— Sports Writer (@kerissaward) July 20, 2017
Featured image courtesy: @NewYorkRedBulls
Follow and chat with me on twitter // @kerissaward
Check us out on instagram @mlsfemale